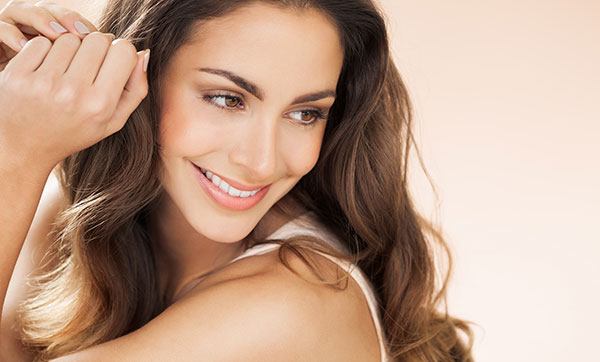 Regarded as a top oculoplastic surgeon in the greater Washington, DC area, Dr. Albert Cytryn brings over 25 years of experience to eyelid and facial plastic surgery at Cytryn Cosmetic Surgery. As part of a broad range of care, he offers a full span of procedures designed to correct various aesthetic concerns while rejuvenating the face with incredibly natural-looking results.
If you are interested in cosmetic eyelid or facial surgery, we encourage you to follow the links below to learn all about your treatment options. We have also included a section on this page detailing what you can expect during an initial consultation with Dr. Cytryn, should you choose to seek his expertise for your aesthetic needs and goals. If you have any questions, or if you're ready to book an appointment at Cytryn Cosmetic Surgery, please don't hesitate to contact us today.
Your Initial Consultation with Dr. Cytryn
Your initial consultation with Dr. Cytryn is a time to discuss your individual concerns and formulate a treatment plan designed for your unique needs. This plan may involve just one procedure—such as an endoscopic brow lift, upper or lower eyelid blepharoplasty, midface lift, or full facelift and neck lift—or it may consist of a combination of treatments.

During the consultation, you will receive a frank, honest, and thorough evaluation of your entire face, as well as receive an education in facial anatomy as Dr. Cytryn breaks down your facial components into thirds (rule of thirds):
Top Third – Brow/upper eyelid
Middle Third – Lower eyelid/midface
Lower Third – Jawline/neck
Bring lots of questions. We believe that a well-informed patient is a satisfied patient. Pictures of patients who have undergone similar treatments you may discuss with Dr. Cytryn are available for your review at the time of your consultation. We do not display our patients' images on the web. Your privacy—along your safety and satisfaction—is a priority.

To round out your surgical evaluation, Dr. Cytryn may also discuss "facial fine tuning"—that is, dealing with fine wrinkles, skin quality, and any small volume deficiencies. After all, if you're going to have surgery to restore the foundation, you'll likely want the façade covering that foundation to be just as fresh. It might be as simple as a neurotoxin (e.g. BOTOX® Cosmetic, XEOMIN®, or Dysport®) for those crows feet and/or frown lines, or a filler (e.g. JUVÉDERM®, Restylane®, BELOTERO BALANCE®, or Radiesse®) to augment volume loss around the mouth, lips, or nasolabial folds. If larger volume restoration is indicated, fat grafting may be an appropriate consideration.
Of course, there are some instances in which surgery may not be necessary (or even desired) to achieve your cosmetic goals. In these cases, non-surgical office injectables or a light chemical or laser peel might be all that's indicated for a fresher look—and certainly may be a reasonable compromise if you do not see surgery in your immediate future.
Ultimately, Dr. Cytryn's surgical mantra is "LESS IS MORE," which means he will propose a minimum of surgery to get you the maximum result. You will have time to think about the proposed plan and to ask any questions. We do not schedule your surgery at the time of your consultation. We are not selling surgery to you, we are formulating a surgical plan for you. Dr. Cytryn and our team will never push you; we will give you options from which to choose. We want you to feel good and enthused about your proposed plan.
Ready to Schedule a Consultation?
To schedule a consultation with Dr. Cytryn, you can call our practice by phone or conveniently contact us online. We look forward to meeting you!