Meet Dr. Albert Cytryn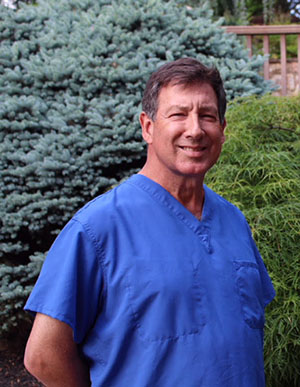 Albert S. Cytryn, MD is an oculoplastic and facial plastic surgeon practicing in Bethesda, Maryland; Greenbelt, Maryland; and Annandale, Virginia. A native of Washington, DC, Dr. Cytryn attended George Washington University Medical School, graduating with honors. He first began his surgical training at the Krieger Eye Institute, which was an affiliate of Johns Hopkins University Hospital. There he developed an interest in eyelid and facial plastic surgery, and he went on to pursue further training at the National Institutes of Health and Illinois Eye and Ear Infirmary. 
It was during his Oculoplastic Surgery Fellowship at the Illinois Eye and Ear Infirmary that Dr. Cytryn began his mentoring with Dr. Allen Putterman, who is considered the grandfather of eyelid and facial plastic surgery and was a key innovator in the development of facial plastic surgery as a sub-specialty. Upon completing his Fellowship training in Chicago in 1993, Dr. Cytryn joined the Center for Eyelid and Facial Plastic Surgery. He also became an Assistant Professor at both Georgetown and George Washington University Hospitals and has received numerous honors for his training of surgical residents at these institutions.
Dr. Cytryn is the author of several scientific papers and textbook chapters, and he is recognized for his contributions in the latest aesthetic and reconstructive techniques used in oculoplastic surgery today. In fact, he lectures extensively on all aspects of facial plastic surgery both regionally and abroad, and he has been invited to train doctors in distant parts of the world where his expertise has been desperately needed. These travels have taken him to Madurai, India; Kathmandu, Nepal; and Tel Aviv, Israel.
Committed to continuing education, Dr. Cytryn is the Past President of the Washington Metropolitan Eye Society, the former Director of the Oculoplastic Program at Suburban Hospital, and a previous preceptor for plastic surgery training at the Krieger Eye Institute. Currently, he is a member of the American Academy of Facial Plastic and Reconstructive Surgery (AAFPRS), as well as a Fellow of the American Society of Ophthalmic Plastic and Reconstructive Surgery (ASOPRS).
Dr. Cytryn is married and has four children. Outside of the office, he is a portrait sculptor and abstract painter.
Board Certification
American Board of Ophthalmology/Eyelid and Facial Plastic Surgery 
Medical Degree
George Washington University 
Internal Medicine Internship
Washington Hospital Center 
Ophthalmology Residency
Krieger Eye Institute 
Oculoplastic Surgery Fellowship
Illinois Eye and Ear Infirmary 
Ophthalmic and Orbital Pathology Fellowship
NIH, Bethesda, Maryland 
Affiliations
American Academy of Facial Plastic and Reconstructive Surgery – Member
American Medical Association – Member
American Society of Ophthalmic Plastic and Reconstructive Surgery – Fellow
Georgetown University Hospital – Assistant Professor
Areas of Expertise
Locations
Bethesda, Maryland
Greenbelt, Maryland 
Fairfax, Virginia