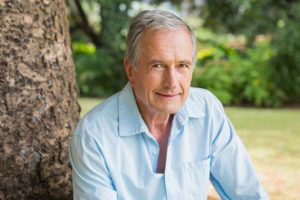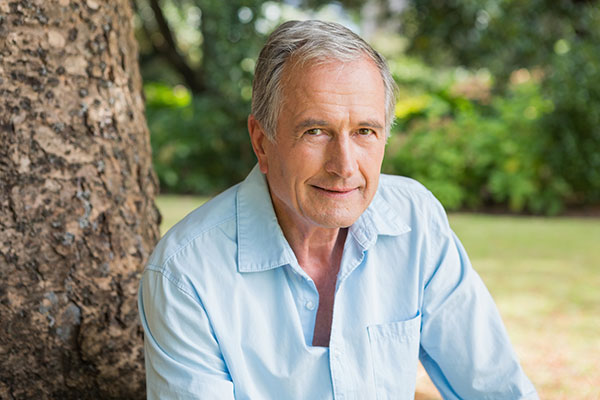 When the delicate skin around the eyelids begins to sag, it can lead to both functional and cosmetic problems. Many patients report feeling that drooping eyelids contribute to a fatigued appearance that makes them look older than they are. In some cases, excess eyelid skin can even sag into a patient's line of sight and obstruct their vision. As an oculoplastic surgeon, Dr. Albert Cytryn is uniquely equipped to help patients address these concerns. In addition to possessing a keen understanding of the nuanced aesthetics of the eyes and upper face, he also has advanced knowledge pertaining to the underlying ocular structures.
To learn more about droopy eyelids surgery, we invite you to review the informative sections below. To schedule a consultation with Dr. Cytryn, please contact us today.
What Is Eyelid Ptosis?
Ptosis—also referred to as droopy eyelids—refers to a common condition where the skin of the upper eyelids hangs or sags downwards, disrupting the aesthetics of the upper face and, in some cases, even obstructing vision. Dr. Cytryn is Fellowship-trained in oculoplastic surgery, and he has decades of experience helping patients refresh their appearance and improve their field of vision through droopy eyelid surgery. Your safety and satisfaction are his top priorities, and he will carefully review both your overall health and ocular history in order to design a custom treatment plan that optimally addresses your concerns.

Before

After
What Causes Ptosis (Droopy Eyelids)?
Nothing beats gravity; as we get older, the upper eyelids may droop. Most often, the cause is a combination of heredity and age. When you look at a family photo album, you will often see that you share those droopy lids with other members of your family.
Other medical conditions can also contribute to a droopy lid, including nerve damage. These factors can be discussed during a consultation with Dr. Cytryn. That said, in most cases, the explanation is as simple as gravity and the loss or shifting of facial volume.
How Is Droopy Eyelid Surgery Performed?
Droopy eyelid surgery is typically an outpatient procedure performed in the safe, secure setting of our Federally-approved ambulatory surgery center. Patients are placed under either local anesthesia or a light intravenous sedation for the duration of surgery.
Using a similar technique to upper eyelid surgery (blepharoplasty), Dr. Cytryn will make very small incisions in the natural creases of the upper lids. From there, he can remove excess skin and fatty tissues that are contributing to a droopy appearance. As needed, loose musculature can be tightened in order to reduce sagging and restore the eyelids to a more ideal position. The remaining skin and fatty tissues are then smoothed out for a more refreshed, youthful aesthetic.
As an oculoplastic surgeon, Dr. Cytryn takes special care in every case to ensure that the surgical approach taken is optimally suited to both your functional and aesthetic goals. His careful incision planning and meticulous suturing are designed to minimize the visibility of any potential post-surgical scarring.
Dr Cytryn performed eyelid surgery for 1 drooping eye lid that I had since birth. I am SO pleased at his work and his bedside manner. He did a fabulous job! He's wonderful and I would highly recommend!
What Is Recovery from Droopy Eyelid Surgery Like?
While all patients heal at different rates, most people are able to resume regular, non-strenuous activity around seven to ten days after surgery. However, more vigorous exercise should be avoided for at least two to three weeks in order to prevent complications and promote optimal healing.
Most patients report that post-operative discomfort is short-lived and manageable with medication. Some bruising and swelling may be present in the days following the procedure, but this typically resolves quickly so long as patients follow Dr. Cytryn's post-operative care instructions. Dr. Cytryn and a member of our team will provide you with more personalized aftercare guidelines during your consultation and after your procedure. If you have any questions or concerns, we strongly encourage you to reach out to a member of our team.
How Much Does Droopy Eyelid Surgery Cost?
The average cost of droopy eyelid surgery at Cytryn Cosmetic Surgery typically ranges between $2800-$3500. That said, each case is unique, and a range of factors can influence the final price of treatment, including the complexity of the procedure and whether any other treatments—such as lower blepharoplasty or a brow lift—are performed simultaneously.
During your consultation, Dr. Cytryn and our team can provide you with a personalized price quote based on your unique needs.
If you are interested in learning more about droopy eyelid surgery, or if you would like to schedule a consultation with Dr. Cytryn, please contact our practice today. A friendly and knowledgeable member of our team will be happy to assist you.