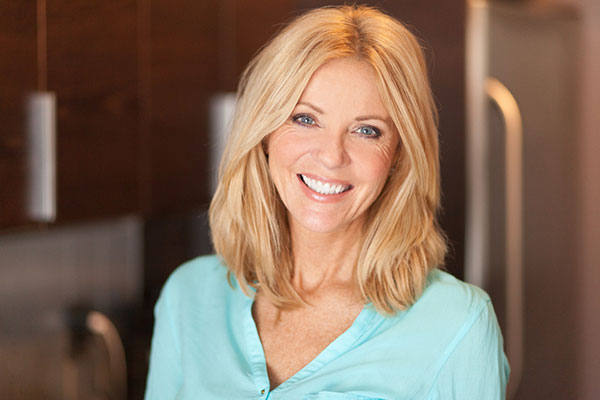 Small revisions and touch-ups—or enhancements, as we call them—are an inevitable part of soft tissue surgery. This is always true, even with the best of surgeons. Unfortunately, however, there are some instances in which eyelid and facial plastic surgery is not performed to a satisfactory degree, resulting in aesthetic and/or functional issues that were either caused or left unresolved by the procedure(s). This may be the case when treatment is performed by an inexperienced and/or less than qualified physician.
Due to his subspecialty expertise in oculoplastic surgery—combined with his 25-plus years of experience—numerous individuals seeking revision eyelid and facial surgery in the greater Washington, DC area entrust Dr. Albert Cytryn with their care. From patients who desire revisional surgery after a single operation to those who have undergone as many as fifteen previous procedures, Dr. Cytryn has helped many women and men address their unique concerns while achieving the quality of outcome they expected (or wish to maintain) from their original surgery.
To learn more about revision eyelid and facial plastic surgery, please continue reading the sections below, or simply contact our practice today. We will gladly answer any questions you have, or help you schedule a private consultation with Dr. Cytryn.
Revision Eyelid Surgery (Revision Blepharoplasty)
While the exact reason(s) for pursuing revision eyelid surgery varies by individual, some of the most common issues patients seek to address include:
Over- or under-corrected eyelids
Rounded or retracted eyelids
Hollowed eyelids
Asymmetrical eyelids
Conspicuous scarring
Cosmetic/functional concerns left unresolved
Natural effects of continued aging
When performing revision eyelid surgery—which is also referred to as revision blepharoplasty, secondary blepharoplasty, or blepharoplasty correction—Dr. Cytryn takes great care to customize treatment in a manner that maximizes the final outcome while minimizing signs of surgical intervention. Whether the aim is to create the eyelid appearance and/or function originally desired or to refresh the eyelids to maintain a more youthful aesthetic, he is committed to achieving exceptional, natural-looking results.

Before

After
Revision Facelift Surgery
Revision facelift surgery—also called facelift revision or facelift correction—can be performed to resolve several issues pertaining to a prior facelift, some of the most common of which include:

A loose jawline
Asymmetrical rejuvenation
Over-lifting/tightening of skin
Failure to address underlying tissues
Minimal correction of initial aesthetic concerns
An unnatural appearance
Pixie ear deformities
Unsightly scars
Natural effects of continued aging
Of course, these are simply a few of the many reasons people pursue revision facelift surgery, and Dr. Cytryn would be happy to meet with you during a consultation even if your unique concern(s) is not on this list. Depending on your specific needs and aesthetic desires, he can custom-tailor treatment to help you achieve the look you originally anticipated, or to address signs of aging that have manifested in the time since your initial procedure. His goal is always to achieve a result that appears completely natural while providing the level of care you deserve.
Revision Brow Lift Surgery
As with all corrective procedures, the specific motivations for seeking revision brow lift surgery are unique to every individual, though the following are some of the most common issues that prompt a desire for this particular re-treatment:
Asymmetrical browline / eyebrow positioning
Under- or over-correction of brow sagging
Little to no correction of lines and wrinkles
Noticeable scarring
Natural effects of continued aging
Whatever your reason(s) for pursuing revision brow lift surgery, Dr. Cytryn will work closely with you to develop and perform a personalized treatment plan that can yield the look you desire with as little indication of surgery as possible. Ultimately, you can expect a rejuvenated appearance in the upper third of the face that aligns with your initial (or current) cosmetic goals.
Contact Cytryn Cosmetic Surgery
If you require revision of a previous surgery, or if a number of years have passed and you are ready for your next procedure, we encourage you to contact Cytryn Cosmetic Surgery to schedule a consultation.