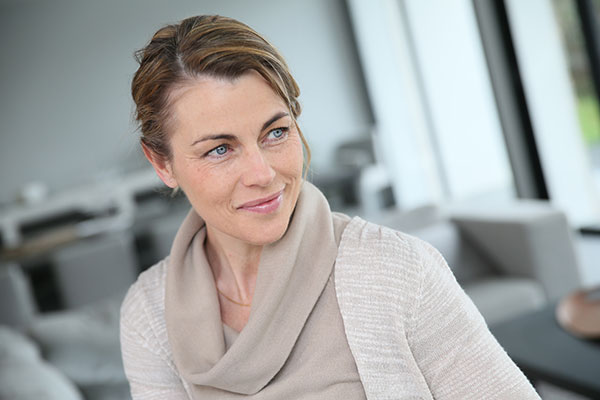 From physical trauma and certain medical conditions to gradual muscle weakening caused by the natural process of aging, numerous factors can impact the normal function and appearance of our facial anatomy. Fortunately, many issues resulting from these factors can be successfully corrected through reconstructive facial and/or eyelid surgery.

Dr. Albert Cytryn is a Fellowship-trained oculoplastic surgeon with over two decades of experience in improving the aesthetics and function of the eyelids and surrounding anatomical structures using state-of-the-art reconstructive techniques. If you are experiencing concerns such as Graves' eye disease, pulling down of lower eyelids, severely drooping eyelid skin, excessive tearing, orbital fractures, or even eye socket asymmetries following the loss of an eye, we encourage you to read through the sections provided below and/or contact our office today to schedule a consultation. During your appointment, Dr. Cytryn can review your specific issue(s) and educate you on the treatment options available for restoring form and function to your eyelids and facial anatomy. Our staff will also work with you to discern which procedure(s) may be covered by your health insurance company. 

Above all, Dr. Cytryn and our team are committed to helping you receive the reconstructive care you need through the safest, most effective means possible
Ptosis Surgery for Droopy Eyelids
Often brought on by gravity and the natural aging process, eyelid drooping (ptosis) is a cosmetic concern that virtually all women and men will experience to some degree in their lifetimes. However, for some individuals, additional factors like genetics and particular medical conditions can cause eyelid tissue sagging to become so severe that it partially—or even fully—blocks a complete range of vision. When this is the case, treatment may no longer be considered simply aesthetic, but rather medically necessary.

The correction of significant eyelid ptosis typically involves a straightforward, outpatient procedure performed at our Federally-approved surgical facility. Depending on your unique needs and goals, Dr. Cytryn can restore muscles and other underlying anatomical structures to their proper position and remove excess skin from the eyelids—resulting in an increased range of vision and improved appearance of the eye region.

Before

After
Ectropion & Entropion Repair
When the underlying muscular support system starts to give way, the eyelids can either turn out (causing an ectropion) or in (causing an entropion). Both conditions can be quite irritating—the former by causing the eye and eyelids to dry out, and the latter by causing the lashes to inflict direct mechanical damage on the front of the eye. The good news is, the vast majority of ectropion and entropion cases can be treated with a minimally invasive, outpatient surgical procedure taking less than 30 minutes.
Post-Trauma Orbital Reconstruction
Trauma around the eyes can lead to serious functional and cosmetic disabilities that can usually be readily treated on an outpatient basis.
Fractures of the eye socket are generally repaired with the use of artificial bone in surgeries that take less than one hour. If the surrounding facial tissues are entrapped within the fracture, they are gently released so that no functional deficits occur. Dr. Cytryn is an expert at facial reconstruction and has written and lectured extensively about how to avoid potential complications in this setting.
Our 12 year old son was referred to Dr. Cytryn after he sustained an orbital fracture playing soccer. One of his eye muscles got caught up in the bone fragments and his eye wouldn't move. His eye doctor thought we should wait another few weeks to operate, but that seemed too long to wait. We saw Dr, Cytryn and he confirmed both the fracture and the entrapped muscle. He explained that these types of fractures are different, especially with kids, because the blood supply to the muscle is at risk. Dr. Cytryn arranged to operate the next morning, and everything went really well. Dr, Cytryn warned us that the muscle would be weak for a few weeks and that our son would have double vision for a few weeks after surgery. His predictions were right on the money, and we were greatful to know what to expect. Our community is fortunate to have a doctor as skilled and patient as Dr. Cytryn. We felt very confident in his abilities and he kept us informed every step of the way.
Eye Socket Reconstruction
The loss of an eye can occur after either extensive trauma, a debilitating disease process within the eye, or malignancy. The goal of socket reconstruction is to eliminate pain and disease while reproducing the aesthetic appearance of the eye so that the two sides appear symmetrical. Dr. Cytryn will work closely with the ocularist who will make the artificial eye that covers the eye socket after surgery. Volume is added at the time of the surgery to restore the eye socket anatomy, and the final results are quite remarkable.
Tear Duct Blockage
There are a myriad of causes for tearing. Sometimes the problem has to do with the drainage system of the eyelid as it enters the tear duct. Other times the problem is slightly more complicated as blockages occur within the deeper layers of the tear duct as the tear duct enters the sinus region. When this is the case, it can lead to debilitating infection if left untreated.
Dr. Cytryn brings over 25 years of surgical experience in the treatment of these disorders, and the surgery is generally performed on an outpatient basis with minimally invasive techniques.
Graves' Disease (Thyroid Eye Disease)
The antibodies that sometimes attack the thyroid gland can also attack the muscles and orbital fat surrounding the eye. When the muscles that move the eye about are affected, the eyes can bulge and double vision may occur. Sometimes, the muscles of the upper eyelid are affected and the eyes appear as if they are staring. Other times, the fat around the eyes becomes thickened and creates dark circles under the eyes, even in younger patients.
Dr. Cytryn is a leading authority on Graves' disease—also referred to as thyroid eye disease—and can provide you with answers about your individual problem. Not all of these issues require surgery, and he will be able to determine whether your particular case is likely to dissipate with time. When surgery is indicated, however, Dr. Cytryn will develop a treatment plan specifically tailored to your needs, and you will gain a full understanding of what is required to restore your anatomy to how it was prior to the onset of the disease.

Before

After
Dr. Cytryn is just wonderful, I would not now be looking to the future so hopefully without his help. Three years ago, I was diagnosed with Graves Disease and with an attending, crushing case of Thyroid Eye Disease (TED). I was unable to drive or read without an eye patch and I was very concerned about the impact of this disability on my employment. I also looked like Marty Feldman in drag. Today, I look very much as I did before I got stomped by TED and my vision is so improved, I barely remember eye patches. This is all due to Dr. Cytryn's care, his creative almost intuitive expertise in a very precise discipline, his endless patience and his ability to listen. I recommend Dr. Cytryn's services to anyone in trouble with their eyes. He is absolutely the best there is!
Cancerous Tumors
It is fairly common to find cancer on the skin of the eyelids or the face. During your consultation, you will be evaluated for the possibilities, and a surgical plan of action will be discussed. Sometimes, the surgery will be performed in tandem with a dermatological skin cancer specialist known as a Mohs surgeon.
Cancer can also be found in areas behind the eye or adjacent to the sinuses. When these occur, it is often best to obtain a CAT scan or MRI to better evaluate the region. Dr. Cytryn will create a treatment plan that can remove the tumor and restore the previous function of the eyelids and surrounding facial areas.
Book a Consultation
If you have any questions, or to learn more about the reconstructive eyelid and facial surgery options available at our practice, we encourage you to schedule a consultation with Dr. Cytryn by contacting us online or by telephone today.