How to Get Rid of Puffy Under-Eye Bags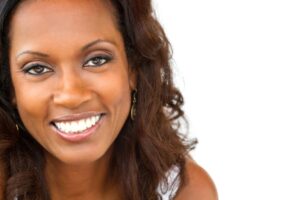 The natural aging process can cause tissue and underlying muscles that support the eyelids to weaken and orbital fat to accumulate below the eyes. This usually results in puffy under-eye bags and an overall tired appearance. Other factors that may cause droopy-looking eyes include lack of sleep, genetics, sun exposure, and allergies. Luckily, there are a variety of remedies for under-eye bags. A popular surgical option that Dr. Albert Cytryn offers is lower blepharoplasty. Many online sources have lists of at-home and non-invasive solutions, but none of those remedies will provide outcomes that are as effective or long-lasting as the results from lower eyelid surgery.
Here are a few indicators that lower blepharoplasty may be right for your needs and aesthetic goals:
You look tired even if you get an ample amount of sleep
Your under-eye bags are noticeable throughout the day
Applying eye makeup is starting to become more difficult
People consistently ask if you are tired or comment that you look fatigued
Lower blepharoplasty is a highly-personalized procedure that can not only improve under-eye bags, but also address displaced fat pockets, dark circles, excess skin, and wrinkles around the eyes. The surgery is designed to make the under-eye area appear smooth for a more refreshed and youthful appearance. This is accomplished by removing, sculpting, or redistributing orbital fat, excising sagging skin, and tightening muscles from the under-eye area. Lower blepharoplasty results can last many years and sometimes a lifetime; however, every patient's unique aging process will continue and may affect outcomes in the future.
If you desire an overall rejuvenated look without worrying about puffy under-eye bags, lower blepharoplasty may be an optimal treatment for you. Please feel free to contact us if you have any questions or would like to schedule a consultation with our top oculoplastic surgeon.